Communiqué
19 septembre 2023
Difficulty accessing services in Québec: Young children who need special support are particularly at risk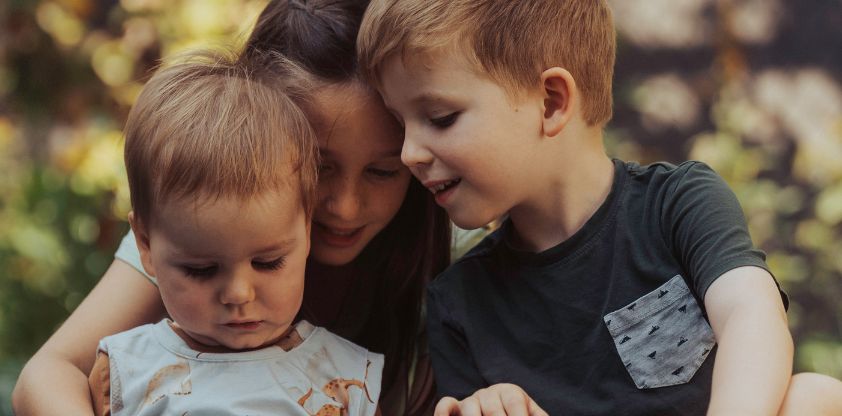 Montréal, September 19, 2023 – Many children living in Québec need additional support or intervention in order to develop their full potential. Because of the many obstacles faced by their families, however, they do not all have access to the services and support they need when they need them. The Early Childhood Observatory (Observatoire des tout-petits) decided to look into this question, and the result is their report being launched today, entitled How can we contribute to developing the full potential of children who need special support? This report examines the situation of children between 0 and 5 years of age who have a developmental difficulty or disability and who need additional support or intervention to help them achieve their full potential.
"Many young children are deprived of quality services that could prevent the development of more serious difficulties. For example, a child with language difficulties who is unable to obtain the services of a speech-language therapist is at greater risk of developing problems related to behaviour, educational success and social adjustment—in addition to their existing language difficulties," explains Fannie Dagenais, Director of the Early Childhood Observatory.
MULTIPLE OBSTACLES TO ACCESSING HEALTH AND SOCIAL SERVICES
According to the Institut national d'excellence en santé et en services sociaux, many parents feel powerless and left to their own devices faced with the arduous process and long wait times for accessing health and social services, which is due in part to a lack of resources. They deplore the lack of available information. In 2020-2021, 21.3% of young children who presented a significant developmental delay failed to receive services through programs for physical disability, intellectual disability or autism spectrum disorder within the prescribed timeframe, according to an estimate by the Ministère de la Santé et des Services sociaux (MSSS). The more complex a child's situation, the longer the wait times.
DIFFICULTY ACCESSING DAYCARE SERVICES
Although obtaining a space in an educational childcare facility is a challenge for all parents, it is even more difficult if they have a child who needs special support, according to a report from Québec's Auditor General. On November 28, 2019, 83% of the children registered on La Place 0 5 who did not require special support had obtained a daycare space; the corresponding figure was 73% for children whose parents had indicated that their child needed special support.
MAJOR IMPACTS ON EARLY CHILDHOOD DEVELOPMENT AND FAMILIES' LIVING CONDITIONS
Knowing as we do now that early, quality intervention services can significantly influence the lives of children with developmental difficulties, the current situation is cause for even greater concern. Taking early action helps to prevent more serious difficulties from arising and fosters young children's development and adaptation.
The physical and mental health of the parents of these children is also undermined. One study has shown that between 30 and 50% of parents who have a child with a neurodevelopmental disorder present signs of mental health problems (burnout, depression, etc.). The financial situation of these families may also be compromised. For example, parents may have no choice but to leave the labour force or work part-time because of the time and energy needed to navigate the myriad procedures to obtain services, take their children to appointments, or simply because they have not been able to find a space for their child in educational daycare.
The combination of these repercussions can result in major social costs over the long term, including health costs, limited participation in the labour force, poverty and psychological distress. This situation is worrying because it compromises equal opportunities for young children and contravenes principles set out in the various charters, laws and conventions on children's rights, of which both Québec and Canada are signatories.
WHAT CAN WE DO AS A SOCIETY TO IMPROVE THE SITUATION?
The scientific literature, combined with experience on the ground and surveys of parents, personnel in the educational childcare, school and health and social services sectors, proposes action tracks to improve the lives of young children who need special support. Here are just a few:
As it now stands, the support currently offered to young children often depends on their diagnosis. Even if two children have the same diagnosis, however, their needs may vary, as will the measures required to foster their development. In this context, a needs-based approach taking children's strengths and characteristics into account would help to develop their full potential.
Support for parents—by simplifying administrative procedures for accessing programs, services and measures, for example—is important. A project led by the Office des personnes handicapées du Québec is aiming to do just that. The sponsoring of parents by a resource person who is familiar with the networks and milieus is another way to provide support. For example, the organization J'me fais une place en garderie helps Montreal families find a daycare for a child with a motor impairment and facilitates the child's integration into their new environment.
The inclusion of these children in educational childcare services could be enhanced by ensuring that educational personnel receive the necessary training and support. Educational childcare facilities must have the resources they need to welcome children with varied needs when necessary. According to a Québec portrait involving educational daycare managers, the majority of participants expressed the desire to have access to at least one stable resource to assist their personnel in caring for children with special needs when needed.
Improving collaboration between educational childcare services, schools and the health and social service network would be an interesting and very valuable initiative. Primary schools are currently not always able to benefit from the knowledge and experience of a child's daycare personnel that would enable them to better plan for the child's entry into the school system.
"What are we doing to help these children develop, socialize, play, learn and feel included? It is important that they children be offered the same opportunities as all children, taking into account their strengths and their realities," underlined Fannie Dagenais, Director of the Early Childhood Observatory.
ABOUT THE EARLY CHILDHOOD OBSERVATORY / OBSERVATOIRE DES TOUT-PETITS
The mission of the Early Childhood Observatory, a project of the Lucie and André Chagnon Foundation, is to communicate the current state of knowledge in order to promote informed decision-making on the subject of early childhood in Québec. Our goal is to ensure that every young child has access to conditions that will enable them to develop their full potential, regardless of where they were born or where they are growing up.
– 30 –
Source: Observatoire des tout-petits / Early Childhood Observatory
Information:
Sandrine Gagné
Morin Relations Publiques
sandrine@morinrp.com
438-873-2909 (cell)