Communiqué
8 avril 2019
New special report from the Early Childhood Observatory: Not all children living in Quebec have access to health care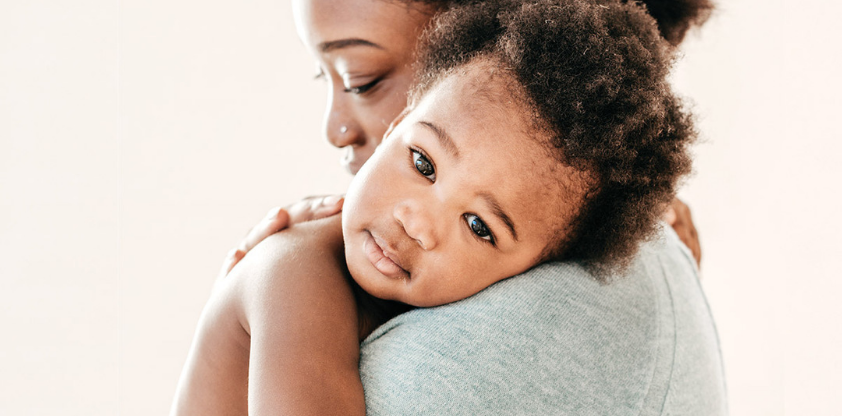 Montreal, April 8, 2019 – In spite of the existence of a universal public health care system, there are children living in Quebec—many of whom were born here—who do not have access to insured health care because of their immigration status or that of their parents. That is the issue addressed in a special report published today by the Early Childhood Observatory (Observatoire des tout-petits). "Children who do not benefit from health care or whose mother did not receive medical follow-up during pregnancy are at greater risk of developing various problems that will follow them all their lives," explains Fannie Dagenais, Director of the Early Childhood Observatory.
Children in this category come from families with very different histories. For example, a child may have been born in Quebec to parents who fled their native country to escape persecution. If their application for refugee status has not been accepted, they are required to submit an application for permanent residence in Canada. The Régie de l'assurance maladie du Québec (RAMQ) refuses, however, to issue health insurance to this child, who is a Canadian citizen, until the parents' status has been regularized—a process that can take from several months to several years. Another example: a child whose father is an international student and whose mother has a work permit. Although the family intends to settle permanently in Quebec, they cannot apply for permanent residence because they do not yet meet the requirements. They are therefore not covered under the RAMQ during this period.
We do not have access to data on the number of families affected by this situation in Quebec. We do know, however, that in 2017-2018, 56 new children without health insurance came to a clinic run by Doctors of the World for migrants with precarious status. Of those children, 25 had been born in Quebec. The general public is largely unaware of this situation. According to a Léger survey conducted for the Observatory, 70% of Quebecers believe that all children living in the province have free access to health care, regardless of their immigration status or that of their parents. This is not the case, however.
The Léger survey also showed that 73% of the population feel that children between 0 and 5 years of age living in Quebec whose parents have precarious or non-regularized immigration status should be entitled to health care covered under the RAMQ. This rate of approval rises to 82% in the case of children who were born in Quebec and therefore full Canadian citizens.
The importance of rapid access to health care for migrant children
As many studies have shown, early childhood is a critical period for human development. "Children who do not have access to health care when they need it may develop disabilities, developmental disorders or undetected chronic diseases, which could affect their future," explains Fannie Dagenais. "If they are injured or become ill, their condition may deteriorate if they fail to receive the necessary care." It is also important for pregnant women to have access to health care, as the gestation period is another critical period for development.
Making it possible for these children to access health care is an investment in our society. Timely medical attention can prevent future complications that may be complex to treat and more costly to the health care system. Since most of these children are here to stay, they will eventually be eligible for health insurance. According to a California study, failing to subsidize prenatal follow-ups for migrant women with precarious status would result in an increase in premature and low-weight births, which would incur health care costs seven times greater than those "saved" by not providing coverage.
Reducing the vulnerability of migrant families
Immigrants with precarious status are a particularly vulnerable segment of the population. Studies have shown that migrant families generally have less favourable living conditions, with housing that can be unhealthy, low incomes and difficult working conditions.
Two studies of migrant families living in Greater Montreal reveal a difficult reality. Forty-eight percent of these families said they were barely or not at all able to provide for all their family's basic needs, and 66% had been forced to do without health care entirely. Among the pregnant women interviewed during these studies, one out of five reported that she had been short of food at some point since arriving in Quebec. Seventy-five percent had tried to obtain medical attention without success.
"These families have to learn a new language and build a whole new social network. Their qualifications are often not recognized," Fannie Dagenais reminds us. "Barriers to health care, starting during pregnancy, make these vulnerable families even more vulnerable. That vulnerability can translate into serious issues for Quebec society." The young children in these families will be active participants in the society of tomorrow.
What can we do to improve migrant children's access to health care?
It is possible to take action to improve access to health care for migrant pregnant women and their children who are not eligible for public health insurance. In order for our actions to have any effect on breaking down barriers to health care, however, they must be undertaken at several levels.
At the legal level, for example, inspiration could be drawn from measures that have been adopted in the area of education. Since 2017, the Quebec Education Act has required that instructional services are to be provided free of charge to every person who is not a resident of  Québec within the meaning of that Act, provided that the person holding parental authority over them ordinarily resides in Quebec. If similar steps were taken in the area of health care, all children living in Quebec would be eligible for health insurance under the RAMQ. An exception could also be made for migrant pregnant women by providing coverage for care during pregnancy and childbirth.
Preventive interventions aimed at other determinants of health could also have a positive influence on the lives of these children. Examples of possible solutions would include facilitating the social and socio-professional integration of all immigrants, advancing the integration of children into daycare services and reducing food insecurity.
About the Early Childhood Observatory (tout-petits.org)
The mission of the Early Childhood Observatory (Observatoire des tout-petits), a project of the Lucie and André Chagnon Foundation, is to help ensure that the development and well-being of Quebec's very youngest children has a place at the heart of the province's list of social priorities. To achieve this, the Observatory compiles the most reliable and relevant data on 0-5 year-olds which it then disseminates to incite dialogue on possible collective actions in this area.
– 30 –
Source: Early Childhood Observatory/Observatoire des tout-petits
Information:
Béatrice Gougeon
Morin Relations Publiques
beatrice@morinrp.com
514-289-8688, ext. 236
514-688-3936 (cell)