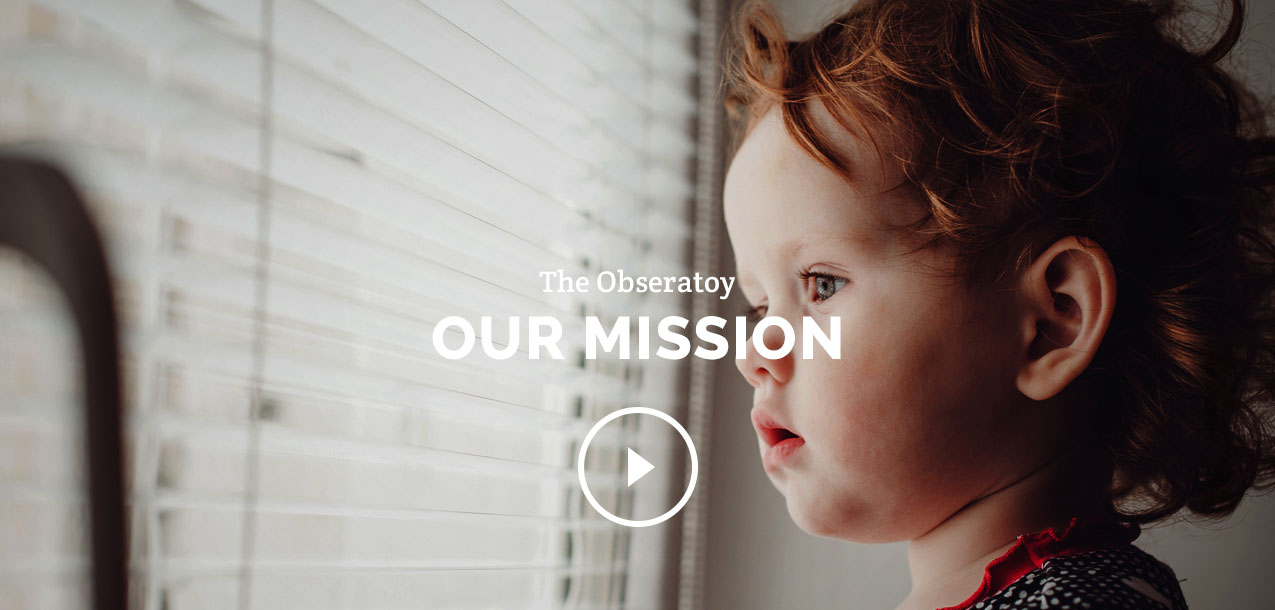 «It is crucial that the situation of children between the ages of 0 and 5 be accurately documented in order to incite dialogue in our society. »

Claude Chagnon, President
Lucie and André Chagnon Foundation
Our mission
The mission of the Early Childhood Observatory, a project of the Lucie and André Chagnon Foundation, is to help ensure that the development and well-being of Quebec's very youngest children has a place at the top of the province's list of social priorities.
Veiller pour éveiller
To achieve its mission, the Observatory intends to answer two key questions:
How are Quebec's youngest children faring?
What kind of environments are they growing up in?
In order to answer those questions, the Observatory's has created a Scorecard presenting the most rigorous, pertinent data on the development and well-being of children between the ages of 0 and 5 in Quebec and the environments they are growing up in.
Placed in context in the form of Special Reports these data will inform public opinion on the most important issues related to the development and welfare of Quebec's youngest children.
Through its actions, the Observatory proposes to spark reflection and dialogue among individual citizens, influencers and political decision-makers in the hope of encouraging more informed social choices in the area of early childhood.
Reproduction and copyright © 2016 Lucie and André Chagnon Foundation – All rights reserved